THE 33RD KENYA HOMES EXPO 'INSPIRED LIVING': WHAT OPPORTUNITIES ARE HERE?
If you're looking for an inspired living experience, real estate can be a great way to make that happen. Whether you're looking for a new home, an investment opportunity, or tasteful interiors, there are plenty of options available to you at the biggest homes show in East and Central Africa- the 33rd Kenya Homes Expo- that is set to run from 13-16th April 2023 at the Kenyatta International Convention Centre (KICC). Finding the perfect place to call home, building a portfolio, or simply taking a break from everyday life, are dreams that The Kenya Homes Expo can help make a reality. With the right research, advice, and knowledge, you can be confident in making the best decisions for your lifestyle and financial needs.
WHO THEN IS ELIGIBLE TO BE AT THE KENYA HOMES EXPO?
The Kenya Homes Expo is open to everyone interested in the Real Estate industry. There are a variety of people eligible to exhibit at the Kenya Homes Expo. They include real estate agents, home improvement professionals, remodeling contractors, interior designers, home decorators, landscape architects, mortgage and financing institutions, developers, and more. Many exhibitors offer free consultations and demonstrations of their services and products, making it a great opportunity to learn more about the home improvement process. People interested in exhibiting at the Kenya Homes Expo should contact us through our website or social media platforms to learn more about the eligibility requirements and available spaces.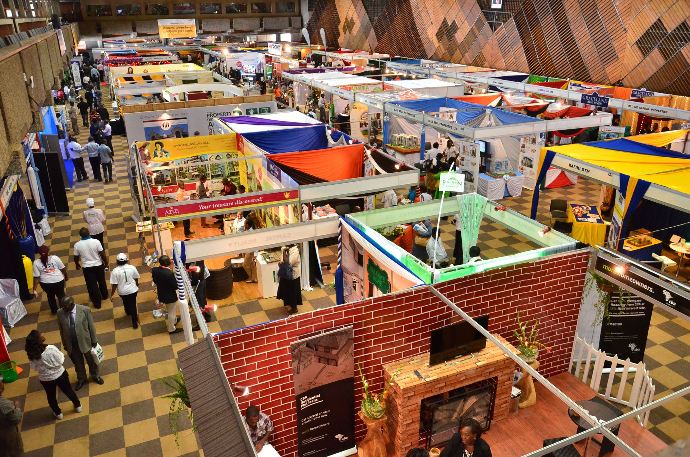 BY ATTENDING/EXHIBITING AT THE EXPO…
Attendants and exhibitors at the Kenya Homes Expo will have the opportunity to explore the latest home trends, get advice from experts, and meet other professionals in the industry. They can also find out more about the newest products and services, learn about green building and energy-efficiency options, and connect with businesses that can help get their projects started. Plus, there are often special deals and discounts available for those who attend, so it's definitely worth checking out!
PREPARING FOR THE KENYA HOMES EXPO
Preparing to exhibit at an expo can be a daunting task. It is important to plan ahead and make sure you have everything you need to make a good impression. To do this, ensure you have a well-designed booth, promotional materials like flyers and brochures, and knowledgeable staff to answer any questions visitors may have. Additionally, have a plan to generate interest in your booth and to keep track of the people you interact with while at the expo. Finally, make sure you have a follow-up plan to stay in touch with those interested in your products or services. By taking the time to plan ahead, you can make sure your Kenya Homes Expo experience will be a successful one.
Bookings for exhibitors are still ongoing. Advance tickets for guests @Ksh.200 are also available for purchase. Get this and more information on the expo by contacting us via:
                                         www.kenyahomesexpo.com